Collodi's Pinocchio represents the acme of Pinocchio Playing Cards, a special project retracing the pivotal moments in Carlo Collodi's acclaimed 

The Adventures of Pinocchio

.
The double-deck book-like tuck box is designed to hold both Sapphire and Vermilion playing cards in a luxurious, limited, and numbered edition.
The tuck box is printed with silver and copper foil on coloured paper stock. The playing cards are printed in the USA with metallic inks on both the faces and the back design by The United States Playing Card Company.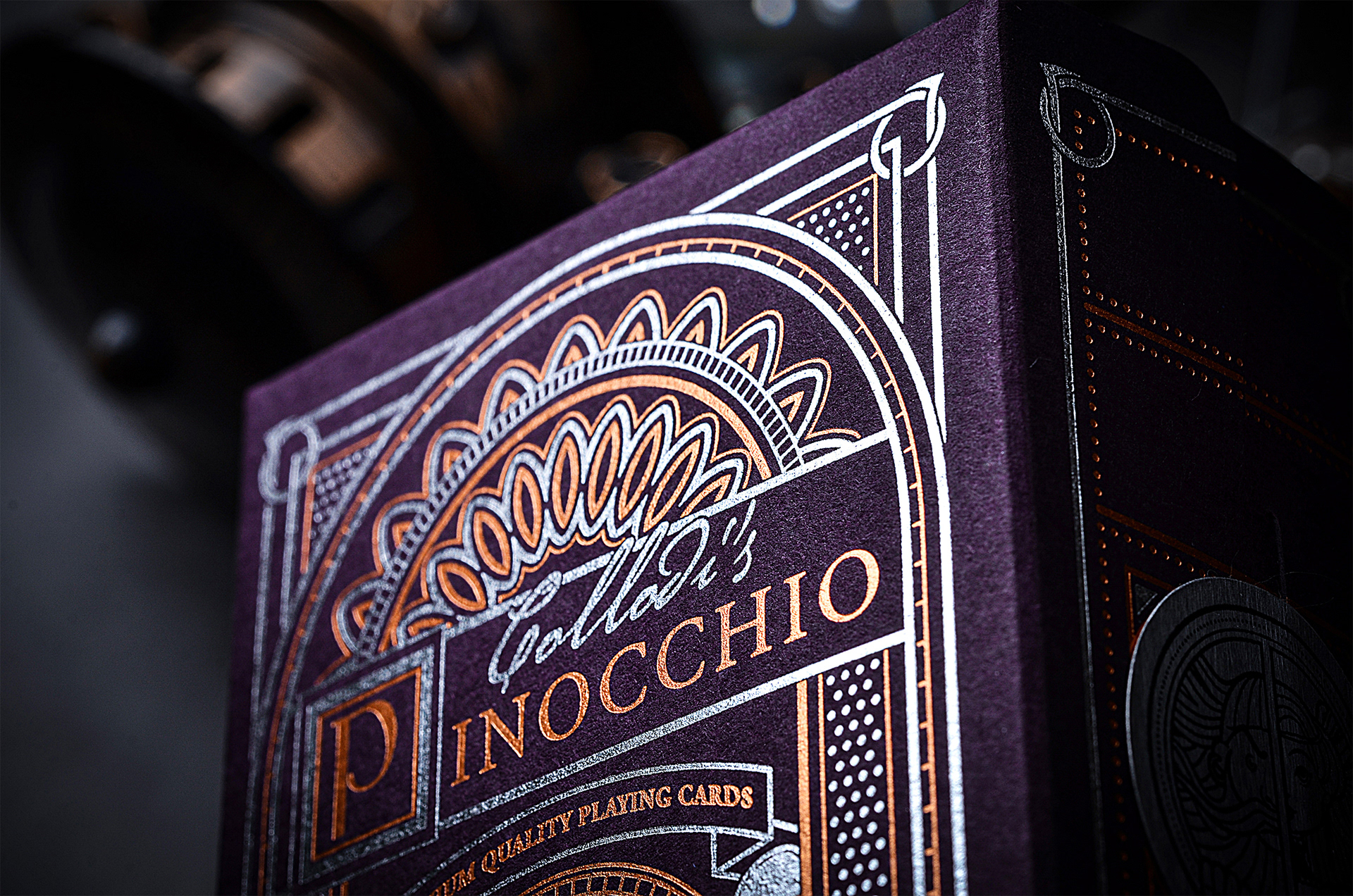 Photography ©Richard Arturo